Welcome
to P R Components Pvt. Ltd.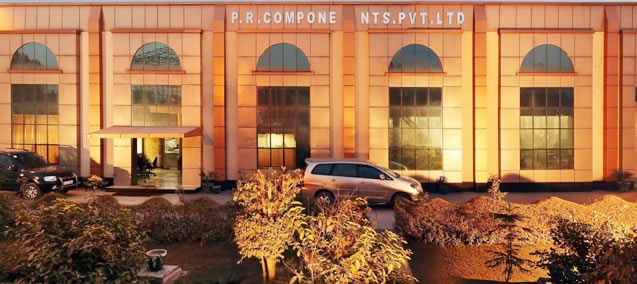 P.R.Components Pvt. Ltd.
is located at one of the Oldest and Biggest Industrial Town of India i.e. - Faridabad (35 Kms from the Indian Capital - Delhi, a hour drive from Delhi International Airport).
We are globally recognized as Manufacturers & Exporters of - High Quality Triple Crowned Gear Couplings and various type of Speed Reduction Gear Boxes or Speed Reducers - Helical, Bevel, Worm, Shaft Mounted and Crane Duty Type with Brand Name "ZURR" along with other Precision Turned Components like - DC Motor Shafts, AC Motor Shafts, Gear Shafts, Hardened & Ground Spur Gears, Helical Gears, Double Helical Gears, Worm Shaft, Worm Wheel, Pinions, Pinion Shaft, Bevel Gears, Spline Shafts, Thread Shafts, Engine Shafts, Pins, Hardened Pins, Piston Pins, Piston Rods, Axles, Rocker Arm Shafts, Cam Follower, Washing Machine Shafts, Tractor Shafts, Stainless Steel Shafts, Textile Machine Components, Packaging Machine components, Components for Bottling Plant and Machinery, Fancy Stainless Items, Other Turned components for Automobile Industry and Exhaust Components like Exhaust Gaskets, Wire Mesh Gaskets, Exhaust Rings, Exhaust Bolts etc.
We are an ISO/TS 16949:2009 & ISO 9001:2008 Certified Company and in this business since more than 30 years, We have a Modern 100% In - House Production Facilities for all the Components mainly comprises of CNC Lathe M/cs, HMC M/cs, VMC M/cs, Gear Hobbing M/cs, Gear Shapers, Gear Grinders, Gear Deburring, Gear Shaving, Hob Sharpening M/cs, Worm Miliing, Rack Milling, Worm Grinders & other Grinding M/cs (Surface, Cylindrical, Centreless & Internal), Milling M/cs, Press M/cs, CNC Induction Hardening M/cs, Rough Turning M/cs, Drilling M/cs, Thread Rolling M/cs, Broaching M/cs, MIG & TIG Welding M/cs etc. and Complete Tool Room Facilities along with various other Machines (Details Enclosed in our Machinery List), We also have Full In-house Calibration facilities for calibration of our various Attribute and Variable Gauges and various precision Inspection Instruments for Inspection like - CNC CMM, Digital Profile Projector etc.
P R Components practices modern Quality Systems like - Kaizen, JIT, Kanban, Poke Yoke, TPM, TQM etc. and has evolved to become world-class manufacturing organization. At P R Components, quality is a habit not a chance, we are highly quality conscious people and have imbibed quality in our work culture at every level in the organization. We always target ZERO defect parts and control every process to impart the same world class quality to each and every part going out to customer. All our supplies are Direct-On-Line JIT Supplies near to 100 PPM Level.
"Best Solutions at Best Prices" Is Our Motto,
We believe Customers' satisfaction is essence of our well being. We know demands of every customer are unique, and that's what drives our growth. We are always interested in thoroughly understanding their requirements and management processes and offer customized and best fit solutions.
With clear understanding of customers' needs and business processes and deep knowledge and manufacturing competence, we present the best mix of Quality, Cost and Delivery, exclusively for every customer.
Quality
Our Modern Manufacturing Plant is well equipped with Industry Quality Assurance Equipments. Our Team is committed to exceed the Customer benchmarks.
Cost
Lean enterprising, Short SOP time, Focus on efficiency, and continuous process improvements mean competitive advantage to customers and year on year cost improvements.
Delivery On-Time Every-Time
We understand every customer has unique supply chain practices. We team up with customer and offer tailored solutions to see that they will received their material dot on time and as per their Schedules.
The high quality of our products enables us to continuously receive repeat orders from our clients and the number of our satisfied customers is increasing every month.
Brief History & Important Milestones
P R Components Pvt. Ltd. earlier known as P R Engineering Works was established way back in 1981 by Mr. Narayan Singh Shekhawat (Presently Managing Director of the company) who has sensed an opportunity in the field of High Quality & Precision Turned Components, He then decided to left his present job at M/s New Allenberry Works - Faridabad and started his own company.
1981
Started commercial production of Fan Shafts for M/s. Orient Fans -Faridabad.
1987
Took up a major expansion programme and Started manufacturing of Precise Electric Motor Shafts for M/s. General Electric Motors India Ltd. - Faridabad (Formerly - American Universal Ltd.) In the same year, Company started manufacturing of Textile Machinery Components for M/s. Lohia Starlinger Ltd. - Kanpur for their Textile Looms & Winders.
1990
Started manufacturing of High Quality Automobile Machined Components Like - Transmission Shafts, Hardened & Grounded Pins (Indirect Export to Piaggio - Italy) for M/s. Sigma Industries, M/s. Omax Autos Ltd, M/s. Maco Pvt. Ltd.
1992
P R Engineering Works started manufacturing of Air Conditioner Crank Shafts for M/s. Carrier Aircon Ltd and Washing Machine Shafts for M/s. ONIDA Savak Ltd.
2000
Bagged ISO 9001 Quality Certification from TUV of Germany, Started Manufacturing of Gear Shafts and other precise turned parts for automobile industry.
2002
Incorporated into a Private Limited Company and Renamed as P R Components, Started Direct Export of its products mainly - Motor Shafts, Gear Shafts, Hardened Pins & Bush, CNC Turned Parts to Europe, U.K., South East Asia & Middle East countries.
2007
Remerged all its Sister Concerns into one Single Company - P R Components Private Limited and Shifted to its Mint New State - of - the - Art Manufacturing Plant situated at one of the Prime Industrial Area of Faridabad - Sector 4, Adjacent to the National Highway - 1, This New Plant is built on a area of 6600 Sq. Mts. with Office Area - 8200 Sq. Feet and Machine Shop Area - 45000 Sq. Feet.
2008
Bagged ISO/TS 16949:2002 Quality Certification from URS & IATF. Incorporated New Sheet Metal Manufacturing facility along with complete Fabrication facility & Starts manufacturing Sheet Metal and Stamped Parts for various segments of Industry.
2009
Upgraded to New Quality Systems - ISO/TS 16949:2009 and ISO 9001:2008 and Certified the same from URS & IATF.
2010
Installed a new Set Up of Gear & Gear Box Manufacturing Facility comprises of Best Quality German & American Machines along with Complete Gear Testing Facility comprises of "HOFLER - Germany" Make Lead & Profile Gear Tester, Roll Tester to do Complete In House Testing and Measurement of Precision Grounded Gears with the help of latest Software which provided Instant Test Reports as per DIN 3962 Standards.
Started Manufacturing High Quality Multi Crowned Gear Couplings for Steel Rolling Mills, Cement Plants using Latest CNC Turning, VMC´s & Gear Cutting Machines which produces Triple Crowned Teeth Hub which reduces the Overall Noise, Increases the load carrying capacity and Improves the misalignment flexibility of Gear Couplings.
2011
Launched a New Series of Gear Couplings and Gear Boxes with Brand Name - "ZURR" in the market and Started Manufacturing various types of Reduction Gear Boxes - WORM, HELICAL, BEVEL, SHAFT MOUNTED & CRANE DUTY HELICAL Gear Boxes for various segment of Industry - Cement, Rolling Mills, Sugar Mills, Flour Mills, Mining Industry, Power Sector & Oil Industry.
Vision
» To manufacture avant-garde products that respect nature and environment.
» To provide quality that not only surpasses customer expectations but also our pre-established standards.
» To provide the best quality at economical rates.
» To create wealth and distribute it among all the stakeholders of our company.
» To become a global leader by reaching to the customers worldwide.
Mission
To be among the Top 10 Global Manufacturers of Speed Reduction Gear Boxes and High Quality Triple Crowned Gear Couplings and other Precision Machined Components which offer exceptional quality at optimum cost to its customers and subsequently qualify as Tier - 1 Supplier to all the Major Global OEM´s through out the world.
To achieve our this corporate mission P R Components strategy is to :
» Identify world leaders in technology and form strategic alliances with them and subsequently get benefits from these leaders in technology as well as management and production techniques.
» Energize Employees through education and training. Special programs are conducted for employees to keep them abreast with the latest developments.
» Upgrade the existing ´Continuous Improvement Plan´ thereby further enhance the quality and reduce the cost of components by using modern production and management systems like - Toyota Production System (TPS), that lays stress on Kaizen teams, Kanban and Jidoka, self-study groups which further streamlines operations at the manufacturing end and complete elimination of waste.
We are confident that with our visionary management approach and meticulous planning, we will achieve this Target very soon.
Business Policy
Our Company Business policies are governed based on sound values, professional management and uncompromising integrity. Company would carry out the business activities in compliance with law in force.
We pledge to offer the quality products with most competitive prices to our customers. This is how we have gained the confidence of our customers. Business dealings with the customers and suppliers or with any third party would be on merit and fair terms & conditions. Integrity, Unity, Responsibility, Trust and Humanity - are the Values and guiding force for each member of our Company. We should uphold the highest standards of integrity while dealing with third parties. Before entering into any business relationship, it is to be ensured that third parties do not violate the Company´s policies and there should not be any other considerations allowed in maturing business relationships.
Company´s information, including information about Company´s activities, business plans, products and employees, must not be disclosed to outsiders without specific approval from the Management. Certain information like - Customers Proprietary Items like - Tools & Gauges, Drawings & Product Information will be treat as "HIGHLY CONFIDENTIAL" and therefore needs to be protected at every stage and must not go beyond the company premises at any stage.
Environmental Policy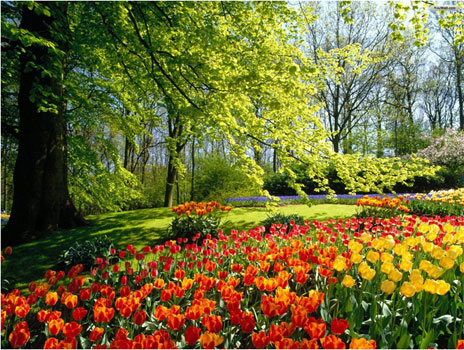 We care for earth. We respect nature. We love the world. We strive for better environment. We are always concerned about environment protection. To preserve environment is our key mission. We think it's our duty and a major part of our job. We believe by that way we are contributing to the society and nurturing the life of coming generations.
The environment policy of the Company lays emphasis on the followings:
1. Integrate environmental friendly measures and cleaner production methods in the business process and practices for achieving better efficiency and improved environment.
2. We are conscious of our responsibilities to maintain cleaner environment in and around the areas of operations. No Hazardous substance is used in our company which can cause any damage to the health of our staff or to the environment, There is a full functional Water Re Harvesting system installed in our company which ensures that the rain water does not get waste away, It Re Injects that rain water back into the mother ground and thus help in maintaining the ground water level.
Human Resources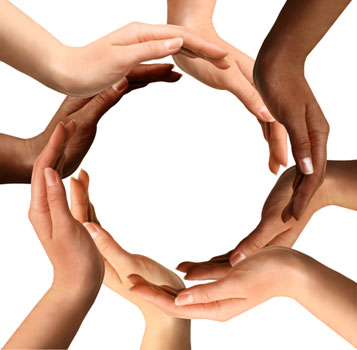 We feel proud when we pronounce employees as our key strength. They are our highest value return carrying investment and the secret of our success.
From the top management to the workers, we are family of more than 250 talented and goal oriented people who work wholeheartedly to take the Company to newer heights. And in return, the Company offers best benefits with individual growth that would derive the resources to maximize output.
We maintain the error-free processes to ensure better communication and speedy decisions, which include participative management, team-work and cross-functional information sharing. With such positive approach, a trust-worthy environment with transparency is created that has simplified our working.
The efficiency of our team exceeds the sum total of individual strengths of its people. Together the team represents Our company values, skills, achievements and aspirations and surpasses set benchmarks. The company's extensive Employee development programs play an important part in ensuring a good flow of talent to our businesses. A stimulating work environment also creates the drive for excellence and innovation in you.
P R Components employ and requires people of the highest caliber because a hunger to stay at top requires constant innovation and a steady flow of fresh ideas to define new summits and being ready to take greater challenges.
If you possess the instinct to be a part of this unbeatable team, we would love to hear from you. P R Components has openings at various levels for its upcoming projects. So pick-up a copy of your resume and mail it to us.
Chairman Message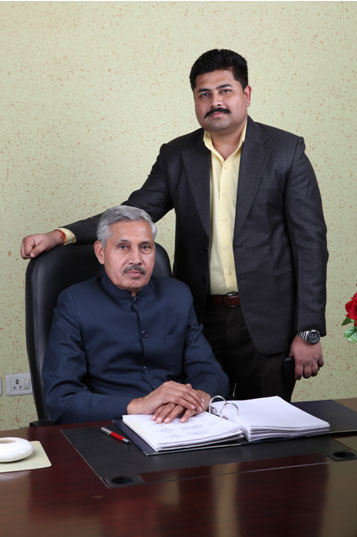 Dear Friends,
At P.R.Components Pvt. Ltd, Customer satisfaction is our number one priority. We work closely with our customers to ensure that. Our dedication to provide Best Solutions at Best prices has become a major competitive advantage, as we in turn provide our customers with the best competitive advantages possible in their product or process.
Since we started our business, the list of our customers is steadily growing. Today we serves a broad range of OEM customers who belongs to different fields like - Automobile, Electric Motor, Textile Machinery, Packaging Machinery etc.
Besides this We have now our own Complete products like Multi Crowned Gear Couplings and Speed Reduction Gear Boxes in the brand name of "ZURR".
In this increasingly tougher competitive environment where there is no room for inefficiency. The challenge facing suppliers is to get better results at lower costs and higher profits. The numerous possibilities to meet these challenges are new technology, product development, logistics, costs etc.
Moving ahead has always been our passion. Success has always encouraged us to do more challenging projects. Rewards inspire us to do better.
Our Company combines a spirit of innovation with sound business and trade practices. We are in the process of consolidation by augmenting the customer base and increasing its geographical penetration. We are committed to meet and strive to exceed our customers´ requirements through timely deliveries and quality products. The company is also investing towards becoming a leaner enterprise by deploying practices like Total Productivity Maintenance (TPM) and Kaizen, 5s, VAVE etc.
We firmly believes that our long term emphasis on consistent performance, financial discipline and Continuous Innovation will contribute to further enhancement of overall value for all our customers. Though the company has moved ahead towards new frontiers, yet it nourishes old relationships with undying passion and perseverance.
Here, I would request you to please support and shower the same affection and love that you have given to me, to my son - Mr. Dhirender Singh, who is a Techno - Commercial Guy, joined this company in 2003 after his Mechanical Engineering and currently looking the Domestic as well as International Marketing Department of the company.
I therefore invite you to start a beautiful business relationship with our company which you will cherish forever.
With Best Regards,
N.S.Shekhawat
(Chairman)